Meet our Real Estate Brokers
Matrix Real Estate is a full-service real estate brokerage based in the greater Seattle area. While our company's main emphasis is consulting on sales and marketing for real estate developers, many of our brokers also work directly with individual buyers and sellers of real estate. With years of experience, our brokers are focused on neighborhoods throughout the Puget Sound region. Learn more:
Warren Ballard
Licensed Real Estate Broker
Warren began his real estate career in 1974 selling new construction properties and became an assistant office manager within two years. In 1977, Warren was one of the founding owners of Kamas Realty, Inc., which quickly became a market leader in the new construction market. Warren operated as the lead for the account management teams for many of their condominium/townhome properties.
Warren sold his interest in Kamas in 1981 to pursue other endeavors. In 1985, he returned to the Seattle real estate market. He specialized in land sales for a Bellevue Real Estate firm for one year and then joined Williams Marketing to lead land acquisition for developers. The company grew quickly and in 1989, Warren was promoted to Vice President. He continues to work with builders and developers as a Developer Representative and team leader. He has over 30 years experience and has been through many different markets. He has the ability to quickly generate new ideas and create a successful marketing and sales program for our buyers.
Warren is an avid fly fisherman and lives with his wife in Bellevue and Palm Desert.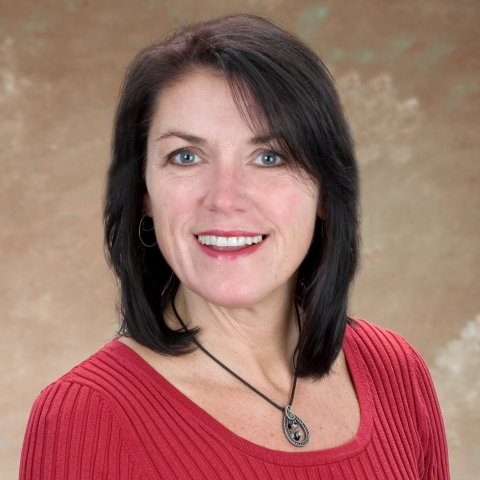 Tamea Duckworth
Licensed Real Estate Broker
tduckworth@matrixrealestate.com
253.508.1818
Tamea Duckworth is a West Seattle real estate broker with her finger on the pulse, bringing 15 years of experience in the local market. She maintains the popular Facebook page "365 Things to do in West Seattle," and has a wide range of neighborhood knowledge to help find your perfect home.  In her free time, Tamea enjoys the company of her friends, (including a crazy Chihuahua), reading just about anything, operas, walking in Lincoln Park or on Alki, and a chilled glass of wine (or two).
Tanya Foster
Licensed Real Estate Broker
tfoster@matrixrealestate.com
206.579.6575
Tanya launched her real estate career in 2000 and has developed into a seasoned agent specializing in the downtown Seattle and northend markets.  She has the ability to put you at ease with one of life's major purchases and has a knack for making the process not only fun but seamless.  She is a natural born people person and leader with a tenacity to negotiate with polite determination on your behalf.
A native of New Zealand she enjoys travelling back every other year in addition to golfing, cooking, boating and gardening.  She has been a local resident of Snohomish for the last 16 years and lives with her two dogs and son, Hunter.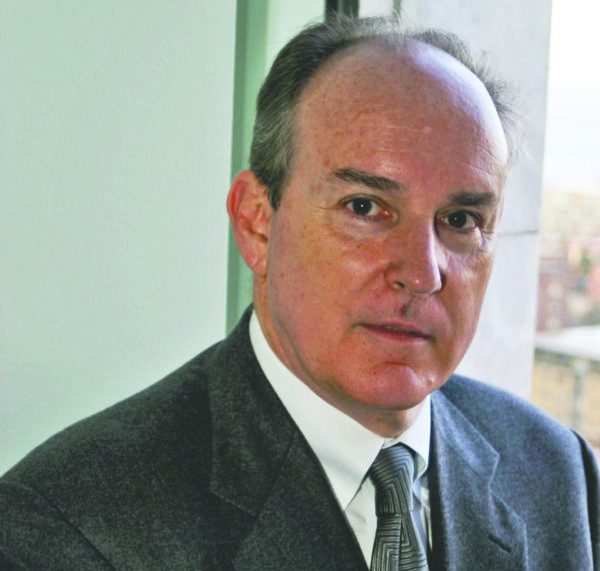 Larry Gildersleeve
Business Development
larry@gildersleeve.com
425.894.4634
As co-founder and former principal of The Excell Group, Gildersleeve quickly acquired a strong client base resulting in the company's recent recognition among the largest residential real estate brokerage firms in the Puget Sound area. Previously, he was Managing Director of The Ryness Company's Washington and Oregon divisions. During his tenure, Ryness was the nation's largest independent seller of residential real estate.
Gildersleeve has over 25 years of senior management experience in various marketing, sales and operations positions with public companies, including Hilton, Wyndham, MeriStar and Trendwest. He received a BS degree from Western Kentucky University, where he currently serves on its advisory board, as well as an MBA from Indiana Wesleyan University.
Kim Sharpe Jones
Licensed Real Estate Broker
kjones@matrixrealestate.com
206.963.9222
I joined Mike Miller as his Marketing Manager in 2000, and I've never looked back. Real estate, specifically new home marketing, is my vocation. I've worked with developers and sellers of single family, townhome, condominium and resort communities. Geographically, I've marketed homes across the Greater Puget Sound area, plus Ocean Shores and Crescent Bar, WA.
I grew up in Renton and have a Bachelor of Arts degree in Communications from Pacific Lutheran University in Tacoma. I've lived in West Seattle for over 20 years with my husband. We spend our weekends bird watching, brewery touring and hiking with our rescue border collie, Lucy.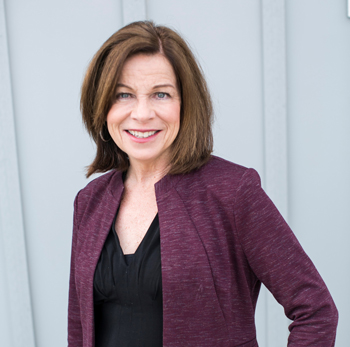 Debbie Lee
Licensed Real Estate Broker
dlee@matrixrealestate.com
206.914.3377
Since 2006, I've specialized in selling condominiums and single-family homes, including new construction and resale. I've worked with some of the top developers and builders in the greater King County area. I also had the pleasure of working one-on-one with individual home buyers and sellers. For all clients, my goal is to exceed expectations. I work hard from start to finish and beyond to make the transaction as smooth as possible.
Prior to real estate I had a long and rewarding career with Nordstrom in numerous roles. There, I learned the value of always putting the customer first.
As a lifelong resident of the Seattle area, I have great insight to this always changing city. I find this helps my buyers, sellers and developers achieve the results they are looking for.
In my spare time I enjoy the outdoors, spending time with friends and family, and exploring this incredible country.
Erica Lightley
Licensed Real Estate Broker
elightley@matrixrealestate.com
206.660.8490
As a lifelong Pacific Northwest resident I started working in real estate in 2000. My real estate career started in marketing and swiftly moved to sales in 2002. I have worked with buyers and sellers of condominiums and single family homes in neighborhoods ranging from Columbia City up to Lynnwood and all the neighborhoods in-between.
I truly enjoy helping clients navigate the buying or selling process and being a part of such an exciting time in their lives.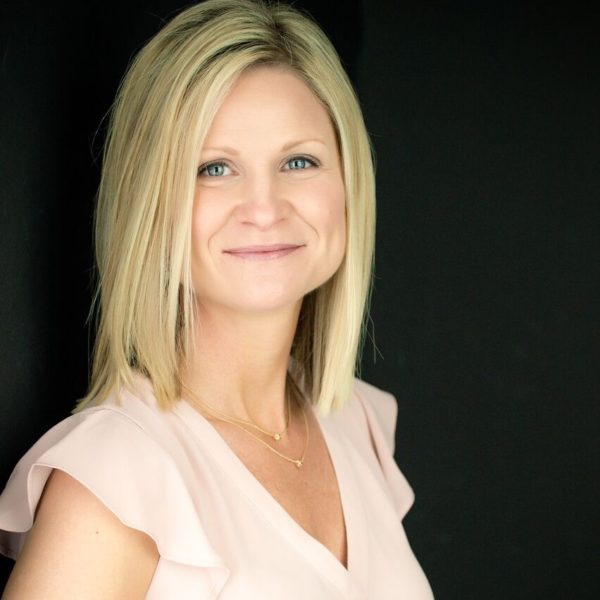 Kim Martinez
Licensed Real Estate Broker, Community Sales Manager
kmartinez@matrixrealestate.com
425.417.3115
I became a real estate broker in 2004. My career in real estate began as a way to work flexibly, and be available for my two young sons. My first 10 years in the business was focused on resale, helping buyers and sellers achieve their goals. I have gained a wide variety of experience from first time buyers to equestrian properties, investment homes to condominiums, and everything in between.
More recently, my focus has shifted to new construction sales, with RM Homes. Being a community sales manager is both challenging and rewarding, in this fast paced and ever changing market.
I pride myself on honesty, integrity, and strong communication. I enjoy working with people and building lasting relationships. I love spending time with family and friends, traveling, reading a good book, and hunting for antiques.
Alex Medina
Real Estate Broker
amedina@matrixrealestate.com
206.310.2293
Hablo Espanol
Alex Medina has over 20 years of customer service experience with fortune 500 companies, 20 years marketing experience, and 20 years sales experience. Alex buys and sells residential and commercial real estate all throughout Western Washington and world wide. Alex has worked with VA, first time home buyers, new construction and next home buyers to provide them the best experience possible. Alex is rated 5 stars on Zillow for customer experience and received a shout out from Pro Bowler Tyler Lockett for his efforts. Alex was raised in Seattle and is a life long resident. Call Alex for any questions about buying or selling your residential or commercial property.

Mike Miller
Matrix Partner and Designated Broker
mmiller@matrixrealestate.com
206.940.0688
With a passion for real estate and a knack for surrounding himself with an exceptional team, Mike Miller is a consummate real estate professional. As a founding partner of Matrix Real Estate, he is continuing to fuel his drive for helping developers find the best marketing and sales team for their communities.
For the past 27 years, Mike Miller has dedicated his professional life to Seattle-area real estate. In 1995 he recognized the opportunity for a niche-specialization in condominium marketing when he joined Faye Torgerson at Coldwell Banker Bain Associates in Bellevue. Within five years, from his start as a community sales manager, he was promoted through the ranks to senior management at Torgerson and Associates and then in 2000 Mike purchased the company from Faye and formed Miller Condominium Marketing.
For the next fifteen years, Mike grew his company, renamed MCM Group, into one of the most well-respected and largest-volume condominium marketing firms in the greater Puget Sound area. Specializing in for-sale multi-family product, MCM Group's diverse portfolio ranged from Tacoma to Everett, including low-, medium- and high-rise condominiums, townhome communities, and both new construction and conversions.
Mike was instrumental in merging MCM Group to form Matrix Real Estate, which now has a diversified product focus including single family, townhome and resort communities throughout Washington State.
Mike has a warm presence and leadership style that naturally draw people to him, allowing him to form long-term partnerships and retain the best sales and management teams. One of his credos is "no ego" – with everyone working on the same team for the benefit of the developer and the community.  He particularly enjoys working in a team environment, collaborating with the development and design team from early site and product development through project sell-out. His ability to oversee the big picture while managing the fine details ensures that nothing falls through the cracks.
In addition to being our expert in-house sales manager, Mike has also taught CSP (Community Sales Professional) classes for the local Master Builders Association.
Mike has a Bachelor of Science degree from City University, and was named the William A. Bain Associates "Rookie of the Year" in 1990. Today he enjoys spending time with friends and family, traveling and being where the sun shines.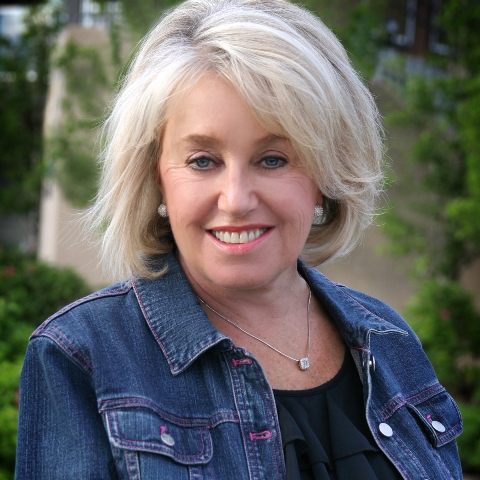 Faye Torgerson
Licensed Real Estate Broker
ftorgerson@matrixrealestate.com
206.954.4555
The spring of 2010 marked the beginning of my 23rd year in residential real estate. I tried to retire in 2001 but quickly found out that you can take the girl out of real estate, but you can't take real estate out of the girl. I had an ongoing "crush" on Crescent Bar for over 10 years, spending a week or so every summer in the area.
So, when asked to join the sales and marketing team to represent and sell Sunserra at Crescent Bar in 2004, I was all over the opportunity. Little did I know I would "fall in love" with the community and purchase a home. I now live here April through November, have made many friends and continue to enjoy listing and selling other people's homes. My current focus is the resort community of Crescent Ridge Ranch in Crescent Bar.
My years of experience give me the knowledge and personal business associations to deal with almost anything. I treat my client's decision making as if it were my own. I love people and I love challenge. It is my daily pleasure to celebrate the Columbia River lifestyle and to introduce other individuals and families to the opportunity to enjoy a little slice of paradise. I look forward to meeting you and helping you with your real estate decisions. I can promise you one thing for sure – we will have fun and laugh along the way!!"
Interested in discussing your new home development project? 
Connect with Matrix Real Estate today. Call or email Michael Miller, Partner and Managing Broker 206.940.0688  /  mmiller@matrixrealestate.com.
Matrix Real Estate LLC
206.940.0688
info@matrixrealestate.com