The new Zillow Home Value and Sales Forecast is out, and their economists believe home prices will increase another 14.8% in the Seattle market in the next year. Home prices were up nearly 14% across the country in 2020, despite the pandemic. It's a Catch-22 situation, putting buyers between a rock and a hard place.
Early last spring, the housing market slammed shut for a few months as we were navigating the start of the COVID-19 pandemic. Once things loosened up and we poked our heads out, it turned out that being stuck at home created even stronger housing demand. Housing inventory is at record low levels, with homes selling within days.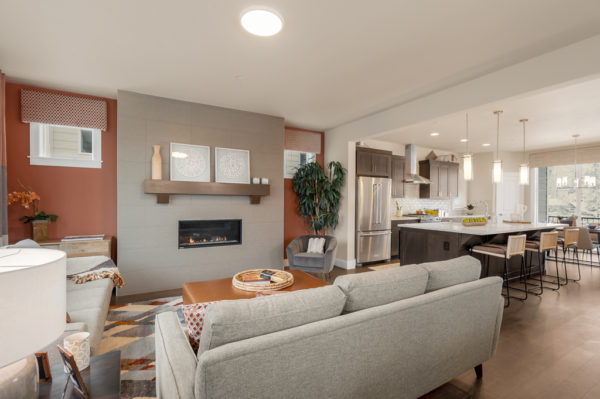 Homeowners and renters felt all the inadequacies of their homes even more keenly. They often were working from home for the first time, with no sign that we would have to go back to the office. They were ready to swap out for larger spaces in different neighborhoods. That demand has continued for the past year, fueled by the waning pandemic combined with tight inventory.
Current homeowners, particularly those who have been in their homes the longest, are not feeling the impetus to put their homes on the market. To do that means they would have to jump into the fray and find a new place for themselves, and that is currently not happening. Eventually they will start to move – not necessarily into new single family homes – but possibly into condominiums, 55+ communities and retirement communities. That could finally loosen general housing inventory, but that could also take a while.
New home supply is also feeling squeezed, not only by high demand, but also by low lot inventory combined with the rising cost of housing materials. It's really a double Catch-22 – both the existing home market and the new home market are feeling the pinch.
There has been some chatter about this being the next housing bubble, but the only headlines we are seeing are attached to stories refuting that theory. Housing is a cyclical market, and a steady upturn as we have seen since around 2011 is usually followed by a downturn.
So is there any sign this market will loosen up and prices will flatten? Good news for builders and homeowners, bad news for homebuyers – it does not appear the demand will be quenched or prices start falling any time soon.