Last week, Matrix client RM Homes debuted two brand new home communities in one weekend. Team Matrix pulled out the teamwork for this double grand opening at Harbour Crossing in Everett and Stratton Crest in Lynnwood.
Since the communities are located less than seven minutes from each other, we created a grand opening party plan that would encourage potential buyers to visit both communities. This included a mobile espresso cart, ChicagoWest food truck, kids balloon artist, two model homes to tour, and prizes for every group visiting both sites.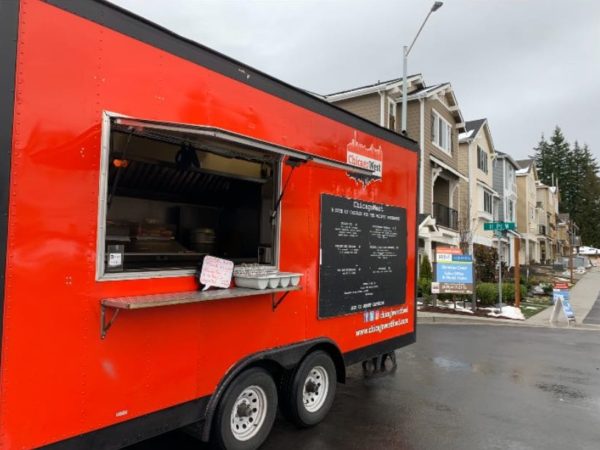 Despite challenges – hello snowstorm earlier that week! – working with our dedicated vendors, we were able to get the sales offices and signage installed in time for the opening.
That day, Matrix had the communities fully staffed – each with the Community Sales Manager, a Matrix principal manager and an assistant. This allowed us to be present for each visitor to answer questions and help guide their tour. Using online guest registration, we were able to capture information from over 90% of the visitors.
Over the three-day weekend, each site had over 35 groups through and each ended with new sales. Both communities are now open to tour Friday through Tuesday 11 to 4 and by appointment.